Rhode Island Plastic Surgeon
Patrick Sullivan M.D.
Dr. Patrick Sullivan is a board-certified Plastic Surgeon in Providence, Rhode Island, who specializes in cosmetic surgery of the face, neck,  nose, breast and body. He is a faculty member at Brown University's School of Medicine. He is double Board Certified by the American Board of Plastic Surgery in Plastic and Reconstructive Surgery as well as in the American Board of Otolaryngology – surgery of the head and neck.
Please contact our plastic surgery office today serving Providence, Rhode Island and the surrounding region. Dr. Patrick Sullivan will be happy to meet with you in an initial consultation in our office, by phone if from out of state or country, or by SKYPE.
Meet Dr. Sullivan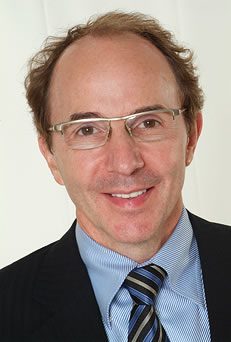 Patrick K. Sullivan, MD is Division Chief of Cosmetic Surgery and Associate Professor of Plastic Surgery at Brown University Alpert School of Medicine. He is an internationally renowned plastic surgeon known for his artistry and innovative surgical skills. He has been recognized by US News & World Report as being in the top 1% of plastic surgeons in America (Castle Connolly America's Top Doctors) and voted a Top Plastic Surgeon in "Best Doctors in America" (Woodward and White). As well as receiving these prestigious national honors, Dr. Sullivan is recognized annually in Rhode Island Monthly magazine's "Top Docs" issue.
Dr. Sullivan is dedicated to patient safety while providing incredibly natural-looking results to both his local patients and the many patients who travel from all over the world. He is committed to bringing the latest ideas and proven treatments in the field of plastic surgery back to his practice in New England.
As the American recipient of the International College of Surgeons scholarship, Dr. Sullivan was awarded the unique opportunity to work as a Fellow with Dr. Paul Tessier in Paris and Professor Hugo Obwegeser in Zurich. There he learned to master the art of facial rejuvenation and body contouring. He holds a medical degree from the Mayo Medical School in Rochester, Minnesota, and he completed residencies at both the University of Colorado and Brown University in Rhode Island.
Dr. Sullivan is certified by the American Board of Plastic Surgery and the American Board of Otolaryngology. His special approach to face lifting, fat injections for facial contouring, facial rejuvenation, eyelid surgery, lower face and neck enhancement surgery, breast augmentation and body contouring has led him to be recognized internationally as a leader in the field of plastic surgery. He is also invited each year to share his knowledge with his peers at both national and international plastic surgeon's meetings, such as the American Society of Plastic Surgeons, the American Society for Aesthetic Plastic Surgery, and the Master's World Aesthetic Congress.
In addition to his speaking engagements and lecture series, Dr. Sullivan's work has also been featured in medical journals as well as television, radio and print journalism. He is a regular contributor to the world renowned Plastic and Reconstructive Surgery Journal and recently won the award for best cosmetic article for his piece featuring his unique approach to lower eyelid rejuvenation.
Dr. Sullivan is the best! I did a lot of research before choosing my surgeon and I am so glad to have found Dr. Sullivan.
~ Jennifer P.
Board Certification
Patient safety is a cornerstone of our practice. A highly respected surgeon, Dr. Sullivan is frequently approached by media outlets to speak out on plastic surgery. NBC Channel 10 aired a story on the importance of proper board certification among plastic surgeons and featured Dr. Sullivan. View the video.
Awards