Out of Town Patients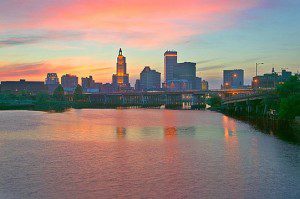 Dr. Sullivan's reputation and word-of-mouth referrals from satisfied patients inspire many people to travel to our Providence, Rhode Island location. Therefore we are experienced at providing patients that live outside Rhode Island with special care and attention throughout the consultation, surgery, and recovery process. Many of Dr. Sullivan's patients are from out of state and out of the country. We at Dr. Sullivan's office pride ourselves in taking the very best care of our patients from their first consultation (whether it is by phone, e-mail, SKYPE, or in person) until years after surgery. If you are traveling from another state or country, both our office and our surgical suite are easily located in Providence, RI, across the street from Rhode Island Hospital. TF Green Providence, Rhode Island Airport is just 15 minutes away off of 95 south. The Amtrak and commuter train station is only 10 minutes away. We can arrange for a private vehicle to pick you up at either place if you so desire.
That is why it was so important for me, that if I was going to take this step that it would be with the best plastic surgeon in the country. I am a perfectionist and would have traveled anywhere to receive the care that Dr. Sullivan provides.
Name omitted for patient privacy
Virtual Consultations
Our out of town patients will frequently fill out our virtual consultation form to start the consultation process. We begin with a telephone or web-cam consultation with our patient coordinator, Jenny. Our superb nursing team also is available to provide input during this initial consultation. After speaking with our patient coordinator, you may then schedule a consultation with Dr. Patrick Sullivan by phone. Dr. Sullivan will evaluate your area of interest, discuss the possibilities with you, and arrange for you to send photos either via e-mail or regular mail. After speaking in detail with Dr. Patrick Sullivan, we may even reserve a date for your surgery and your pre-operative visit. We work closely with your local doctors to make sure that this is a safe procedure for you to undergo. Safety is the number one priority for us so you may also have an interview with one of our M.D. anesthesiologists who are experts in intravenous sedation. When you travel to our Providence, Rhode Island, the consultation process will be completed in person. Typically, Dr. Sullivan will want to see you in person the day before your plastic surgery to review your case and to complete your examination.
The Providence Experience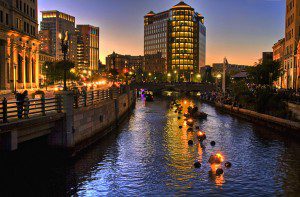 Providence, Rhode Island is a wonderful city with many fabulous hotels and restaurants. Voted American's favorite city in Travel and Leisure magazine, we are happy to recommend both hotels and restaurants so that our patients and their families can enjoy all that Rhode Island has to offer.
We extend private patient discounts in our local hotels at both the Providence Hilton and the Westin Hotel. Our practice manager, Jenny Branco, would be happy to help you with all of your travel needs by phone or online. We also work with a private car company to help with your surgery travel planning needs.
Jenny will be able to research in advance the hotel and private vehicle pricing at the time of your planned consultation or surgery. Our office phone number is 877-435-3223.
Planning Your Stay
Your length of stay will be determined by Dr. Sullivan. We prefer you stay close to the office, as both Dr. Sullivan and our nurses like to see you frequently during the initial post-operative period OR right after surgery.
Hilton Providence Hotel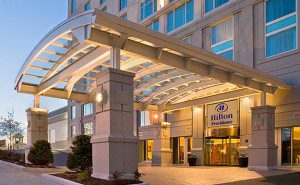 21 Atwells Avenue
Providence, RI 02903
Phone: 1-401-831-3900
Fax: 1-401-751-0007
Toll-free: 1-800-HILTONS
Visit the Hilton Providence Hotel Website
Omni Providence Hotel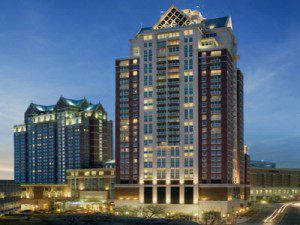 One West Exchange Street
Providence, RI 02903
Phone: 401-598-8000
Visit the Omni Providence Hotel Website
Car Service – Arrow Prestige Limo
(401) 383-5600
info@arrowprestigelimo.com
Visit the Arrow Prestige Limo Website
Backup Car Service – Sentinel Limo
(401) 434-2700
info@sentinellimo.cin
Visit the Sentinel Limo Website
Taxi Service – Economy Cab, Inc.
(401) 944-6700
Visit the Economy Cab Website
Taxi Service – City Cab Co.
(401) 516-9365
(401) 286-9277
(401) 301-1601
(401) 263-5049
ricitycab@yahoo.com or info@citycabco.org
Visit the City Cab Website
Office Location
235 Plain Street, Suite 502
Providence, Rhode Island · 02905
Phone 877-435-3223