Many patients we encounter tell us one of the main things they would like to change about the way they look is the appearance of their neck. The fact is, some people inherit a tendency for developing fat deposits in the neck, which can lead to a double-chin or "turkey neck".
Results Rooted in Research
We have found with our research at Brown University in the laboratory and also studying hundreds of MRIs (magnetic resonance imaging studies) that these fatty deposits may be in various areas of the neck and sometimes under the muscle (platysma) making it more difficult to treat. We specialize in diagnosing the specific problems in each patient and then giving them a very natural and beautiful neck contour with procedures such as the neck lift. Our Rhode Island plastic surgeon, Patrick K. Sullivan, MD, is highly experienced with these procedures and can give your neck a smooth, more youthful contour.
If you would like to discuss neck contouring and lifting with Dr. Sullivan, please contact our office to arrange your private consultation today.
From the minute I walked into your office I knew I was in good hands. You have all been absolutely wonderful to me and I can't tell you how much I appreciate it. The collective subtle changes Dr. Pat applied to my face & neck produced amazing results. Dr. Pat, you are a gift to your art, and your art is truly a gift. Thank you all!!!
The Neck Rejuvenation/Lift Procedure
In some cases, Dr. Sullivan can use what's called a "short scar" neck lift technique. The incision from this technique often depends on the amount of excess skin that needs to be treated and the patient's problems with skin elasticity. Either way, we are experts at hiding the scars and many of our patients tell us they have had the plastic surgery with no scars they can see. Dr. Sullivan will remove excess skin from the neck region and re-drape the remainder for a tighter, smoother looking appearance. Safety is a major priority with our plastic surgery, thus neck lifting, rejuvenation and contouring is done without general anesthesia but rather with intravenous sedation on an outpatient basis.
The procedure is performed in our licensed private surgery center with an MD anesthesiologist making sure that it is as painless as possible and that you are safe throughout the process. The anesthesiologist attends to your blood pressure, all of your vital signs, and your overall comfort so we can focus on our goal of giving you the very best face and neck result we possibly can.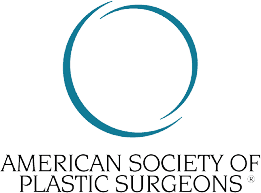 American Society of Plastic Surgeons interviews Dr Sullivan on Necklift Surgery
Recovery
Recovery time varies but usually patients are able to go back to work and resume daily routines in about 2 weeks. Dr. Sullivan can also combine a neck lift with treatments for jowls, eyelid surgery, and other facial procedures for a more complete makeover.
For additional information or to arrange your consultation, please contact our practice for details. If you would like to view more actual patient results, please visit our neck rejuvenation gallery.
Neck Contouring FAQs
What Are the Common Issues with Aging Neck?
What is the Best Surgical Procedure for a Turkey Neck?
What is the Best Surgical Approach for a Double Chin?
Is Liposuction by Itself an Option for a Double Chin?
What Does it Mean to "Sculpt" the Neck?
How Do I Find Someone to Help with my Aging Neck?
What is the Recommended Treatment for Jowls?