Doctor Sullivan speaks at the annual meeting of the Association of the South African Plastic Surgeons
APRASSA Congress 2018
September 14th-16th 2018
Located in Kleinmond, South Africa
Extended lower lid blepharoplasty and mid face rejuvenation: keys to optimal results
Upper eyelid, forehead and periorbital surgery: innovative ways to improve results
Face and neck contouring: getting the best results requires so much more than lifting
Fat injections: planning, treatment, and getting results that work for your patients whether adults or children
View the program for the 2018 APRASSA Congress
---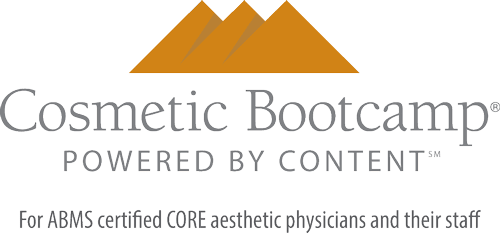 Critical Anatomy with Live Patient Demos
Thursday June 21st, 2:30 – 5:00 pm
Injection demonstration on live models, highlighting anatomy and safety, in four modules:
Neuromodulators
Filler Safety
Fat Compartments
Neck
Moderated by: Rod Rohrich, MD, Patrick Sullivan, MD Director: David Sieber, MD
---
It's All About the Neck–Not the Wobble – Moderated by Patrick Sullivan, MD
Saturday June 23rd
10:55 – 11:10 am Threads vs. Surgery – When, Why and How Patrick Sullivan, MD
11:40 am – 12:00 pm Live Injections Moderated by Patrick Sullivan, MD Jawline, Chin Line Deborah Sherman, MD; Rod Rohrich, MD
---
Open House
Thursday May 24th 6:30pm – 8:00pm
Event Includes Patient Speakers, Botox Demos, Presentation on Stem Cells and The Latest Treatment for Face, Neck, Breasts and Body.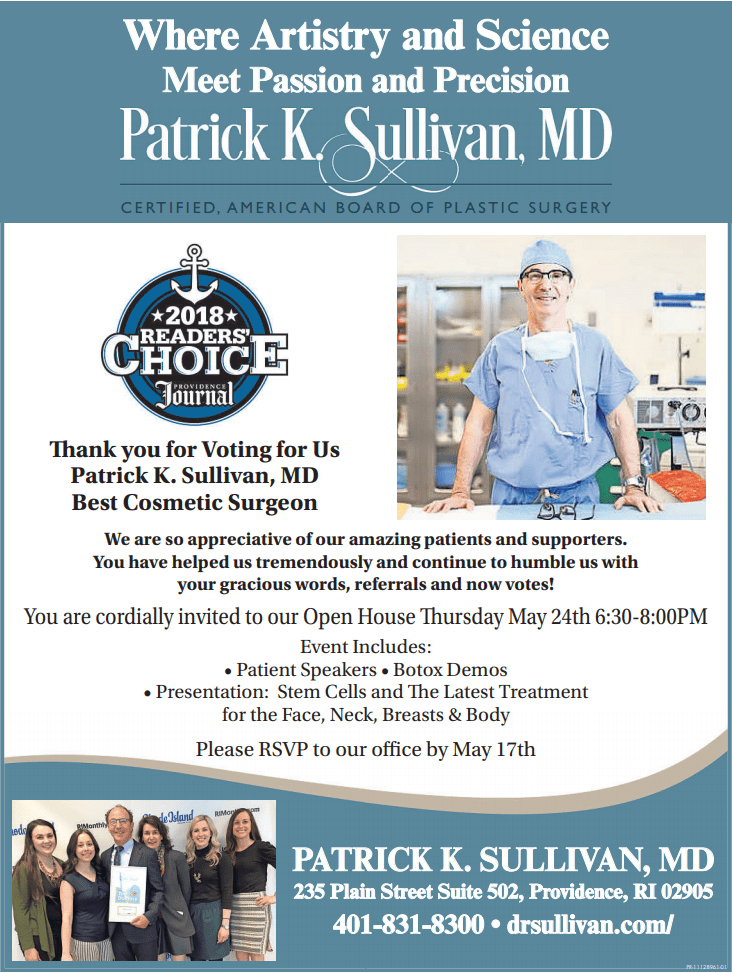 ---
Doctor Sullivan speaks at the 2018 South American Plastic Surgery Meeting in Bogota Columbia
May 10-12, 2018
Lectures on:
Face & Neck contouring: it is so much more than lifting.
Extended lower blepharoplasty and mid face rejuventation
Fat injections in the face: planning, treatment and getting results that work for your patients
Fat injections in aesthetic and reconstructive surgery.
View the program for the 2018 SAPS Meeting
---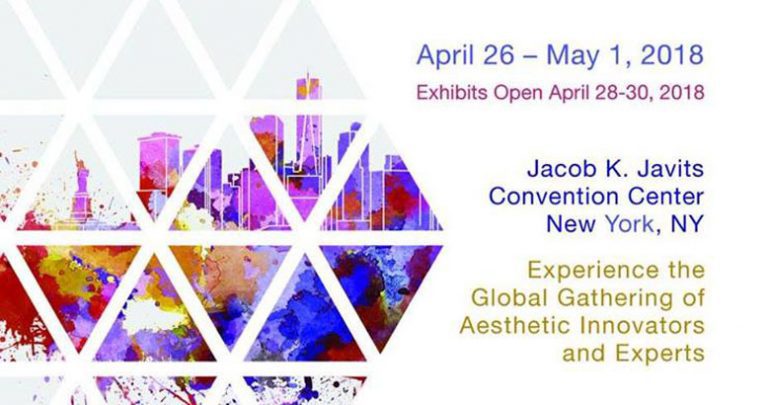 Doctor Sullivan Speaks at the Aesthetic Meeting 2018 in New York, NY
Lecture on Advanced Techniques for Rejuvenation of the Neck and Lower Face.
---
Sirus XM Doctor Radio Interview
May 15, 2018
Questions about eyes, face, neck rejuvenation? Can it look natural? NYU's Dr. Nolan Karp interviewed me on Sirus XM Doctor radio on May 15, 2018. Call in if you have any questions!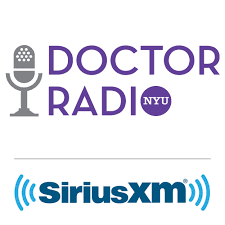 ---
To register for our upcoming events or seminars please fill out the form below. If you have immediate questions you can call the office at 401-831-8300 and our staff will be able to help you out.